Facelift and Necklift Surgery in Austin, TX, with Dr. Venkata Erella
As you age, the muscles in your face slacken, and your skin becomes less elastic, resulting in the sagging of the cheeks along the jaw bone, and a double chin, all obvious signs of aging. Just as difficult to hide or disguise, the saggy skin may extend down your lower face, chin, jaw, and neck, and become more noticeable over time.
If you're considering a facelift or neck lift and are located in the Austin region of Texas, Dr. Venkata Erella, one of the top plastic surgeons near you, can help. He is an expertly trained and board-certified plastic surgeon who strives to provide his patients with personalized treatment plans based on their own realistic aesthetic goals.
Read on to learn more, and feel free to reach out to Dr. Erella with any questions or concerns by calling (737) 201-3907 or contact us online to schedule your consultation.
About Facelift and Neck Lift Surgery
A facelift will redistribute and sculpt fat while repositioning and tightening underlying tissues and muscles. By reducing sagging skin and wrinkles, this procedure can help you recapture your youth and give you a more alert and younger appearance.
A neck lift, sometimes called a lower facelift, can be performed as a standalone procedure or in combination with full face lift. Here, fat deposits are removed from the jowls, beneath the chin and around the neck, tightening neck muscles. Any excess skin is removed to achieve a sharper and more aesthetically pleasing angle between the jawline and the neck.
Both procedures lift the skin, tighten and smooth the underlying muscle, and can be combined to rejuvenate the entire face, neck, and cheek area.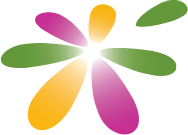 Who Can Benefit from Facelift or Neck Lift Surgery?
Patients who have visible signs of aging with sagging skin on the midface or jawline, or marionette lines, facial fat that has slipped, or loose skin on the neck can often benefit from a facelift.
A neck lift can also instantly remove the effects of decades of aging. Excess fat is removed from the chin and neck area, muscles in the neck will be tightened, loose, hanging skin, sagging jowls, will be removed and skin will be tightened.
Am I a Candidate for Facelift or Neck Lift Surgery?
Ideal candidates for both procedures should be in good health and with loose skin face and neck. Patients must have realistic expectations for the results of their facelift or neck lift procedure.
Should you think you look older than you feel with jowls, tired eyes, a deflated facial appearance, and want to restore a youthful, rested facial appearance, a facelift may be a good option.
Patients with excess, inelastic skin, pronounced wrinkles, and sagginess along the neck are good candidates for a neck lift. And those who would like to combine neck rejuvenation with a facelift are good candidates for a more comprehensive and complete aesthetic makeover.
Personalized Care. Honest Approach.
Dr. Venkata Erella is double board-certified, highly respected, and takes a patient-centered approach to care that has made him a valued member of the Austin, TX community for many years. Contact us today to learn how Dr. Erella can help you reach your ideal look!
What Are My Facelift and Neck Lift Options?
What Do Facelift and Neck Lift Procedures Involve?
The extent of your facelift or neck lift will depend on the amount of aging changes and will be discussed in detail at the time of your consultation with Dr. Venkata Erella, where all of your options will be discussed and your surgery planned.
During a facelift, discreet incisions are made, beginning at the hairline near the temples and extending around the ear, down to the lower scalp. Fat is sculpted and redistributed, underlying tissues are repositioned, and muscles tightened. The skin is then re-draped with the excess being removed to create a youthful facial appearance.
A facelift procedure is often combined with a neck lift to target loose, flabby skin on the patient's neck. Neck re-shaping surgery removes this skin and creates a smoother, more aesthetically pleasing appearance.
Together, the facelift and neck lift can achieve a truly stunning rejuvenation.
Neck Lift and Facelift After Care & Recovery
Recovery after a full facelift procedure and can take about two weeks. The results are also more dramatic and long-lasting compared to less invasive procedures.
It's normal to experience bruising and swelling over the first few days, and this can be relieved with cold compresses applied to the face and by elevating the head. Drains are removed after one or two days, and oral pain medication may not even be necessary. The sutures will usually be removed after about one week.
After about two to three weeks, the patient should be able to resume normal activities, including moderate exercise.
Recovery from necklift surgery also requires some downtime, with most patients being able to return to regular activity within 7-10 days and exercise after 14 days.
Swelling and bruising are both common side effects of surgery, and will generally subside within the initial recovery period, usually disappearing within two to three months.
Facelift and Necklift FAQS
At What Age Should a Patient Get a Facelift or Neck Lift?

Facelift or neck lift procedures are more dependent on the symptoms than a patient's age. If a patient is bothered by sagging jowls or deep creases, they may be a candidate for a facelift or neck lift.
How Long Will My Face Be Swollen?

Every patient reacts differently to invasive surgical procedures. Reducing activity and sleeping with the head elevated will help reduce swelling within two weeks of the procedure.
Where Are Facelift and Necklift Incisions Made?

Incisions for a facelift are usually made along the hairline and within the natural contours behind as well as in front of the ears. During the neck lift procedure, incisions, approximately one inch long, are discreetly made under the chin and behind the ears.
What Are The Risks With A Facelift?

A facelift is usually performed under general anesthesia but has less impact than other types of procedures. Safety is of the utmost concern and, together with careful planning, screening, and preparation, receives a high degree of attention from Dr. Erella.

The most common risk of the surgery is a hematoma, bleeding under the skin, which can be limited by the patient observing a cautious recovery period. Other common risks include scarring, sensation changes, and prolonged swelling, nerve damage.
How Long Will My Facelift Results Last?

Most people feel that facelifts make them look between 8-10 years younger. The results of the surgeries are permanent, but unfortunately, your face will continue to age.

To keep pace with the aging process, patients may return for a follow-up, limited procedure after about 8-10 years.
What Will My Scarring Be Like After My Facelift?

Dr. Erella uses his expertise to hide the incisions from surgery effectively. These scars will naturally heal and be quite inconspicuous in a matter of months.
How Much Does a Facelift or Neck Lift Cost in Austin, TX?

Due to the highly customized nature of each procedure, it's difficult to provide any patient with an estimate before meeting and evaluating them in person. Patients should also be aware that surgery, anesthesia, and other fees can vary depending on each patient's unique plan. We will provide you with a detailed price breakdown after you meet with Dr. Erella in consultation. Financing options are also available.
I'm Not Ready for Surgery. What Other Treatments Can I Choose From?

If you are not quite ready for surgery, other great options are available to temporarily reduce, improve, and prevent the signs of aging. Some of our best treatments include: 

We would be happy to help you find the best treatments for your particular situation. 
Facelift or Neck Lift Surgery with Dr. Venkata Erella
A facelift or necklift or combination facial rejuvenation can eliminate excess loose, sagging skin from the face and neck. Not only does this procedure help patients look younger, but they also feel years younger.
Should you have any questions regarding any aspect of a facelift or neck lift and would like to speak with Dr. Erella, call (512) 730-3885 or contact us online to schedule a consultation. We are based in Austin, and serve the communities of Lakeway, Bee Cave, and other nearby Texas towns. Also, be sure to check out our patient reviews and our facelift and neck lift gallery!