Austin, TX Botox and Jeuveau- Aspira Plastic Surgery
As we all age, wrinkles, lines, and lax skin will occur from a lifetime of laughing, smiling, and expressing our emotions to the world around us. While aging happens to everyone, you don't have to sit by as the signs begin to show up. This is where Aspira Plastic Surgery comes in.
Some of our patients decide that they would like to address the signs of facial aging through non-surgical means. In addition to dermal fillers, neuromodulators like Jeuveau®, Botox® are also a highly effective solution to dynamic wrinkles on the upper face. Neuromodulators relax facial muscles to smooth wrinkles and lines, making you look refreshed, younger, and rejuvenated.
Learn more about Jeuveau and Botox in Austin, TX, by scheduling a consultation with Dr. Venkata Erella today!
At a Glance: Botox and Jeuveau
Having a breast revision or implant removal surgery with Dr. Erella offers several distinct benefits:
Botox and Jeuveau are powerful neuromodulators that temporarily reduce and prevent dynamic wrinkles and lines.
Neuromodulators work by relaxing facial expression muscles beneath the skin.
There are subtle differences between Botox and Jeuveau that may work differently for each patient.
Dr. Erella is double board-certified, highly qualified, and has performed countless successful neuromodulator injections over the years.
Dr. Erella will help you determine if Botox, Jeuveau, or another treatment can help you achieve your goals.
Botox injections are offered in many clinics, but only a highly trained professional like Dr. Erella is genuinely qualified and prepared to deliver the best results.
What are Botox and Jeuveau?
Botox and Jeuveau, both derived from the botulinum toxin type A, have solidified themselves as two of the most popular and commonly used neuromodulators globally. Originally designed as a medication to treat eyelids muscle disorders, Botox and Jeuveau have since been approved for a variety of other therapeutic and cosmetic uses: treating forehead furrows, frown lines, crow's feet, excessive underarm sweating (hyperhidrosis), and even migraines.
What are the Differences Between Botox and Jeuveau?
Botox and Jeuveau are injectable neurotoxin medications, both made from botulinum toxin type A. There are some minor differences in each product's manufacturing and purification processes, resulting in Botox being more effective for certain patients. In contrast, Jeuveau may be better for others and Dr. Erella will help you decide which option will be most suitable for your concerns when you meet with him for your consultation.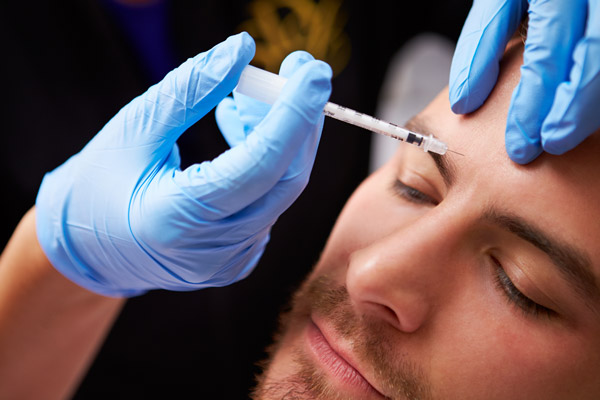 Who Is a Good Candidate for Botox and Jeuveau?
Neuromodulators are best for improving
Dynamic wrinkles
Frown lines
The '11s' between the eyebrows
Crow's feet
Botox and Jeuveau are popular because, as non-surgical facial procedures, they have an impressive ability to wipe away most signs of age, wear, and fatigue that typically shows up in one's facial lines. Neuromodulators can also prevent new lines from forming.
Personalized Care. Honest Approach.
Dr. Venkata Erella is double board-certified, highly respected, and takes a patient-centered approach to care that has made him a valued member of the Austin, TX community for many years. Contact us today to learn how Dr. Erella can help you reach your ideal look!
What Can I Expect from a Botox or Jeuveau Treatment?
Botox or Jeuveau injections are highly convenient to the patient. You will simply have a friendly meeting with Dr. Erella and our staff, ask any questions you may have, learn more about the procedure, and then return to your life after a series of quick injections.
The entire process takes about 15 or 20 minutes, requires no downtime, and allows you to return to work immediately. You may have some mild bruising or swelling, but this is usually very mild and will resolve on its own. Dr. Erella will provide you with a list of aftercare instructions to make the process as easy and effective as possible.
Your treatment results become apparent in 5-7 days, and the final end results may not be seen for up to two weeks post-treatment. Patients will find that results typically last three to four months, after which the treatment would need to be repeated. The best way to get the most from your injections is to schedule follow-up appointments every four to six months.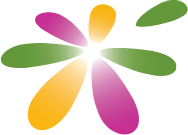 Experience the Benefits of Botox and Jeuveau in Austin, TX
Neuromodulators can safely and non-surgically reduce wrinkles, fine lines, and creases, leaving you looking and feeling revitalized as you go about your busy day. Dr. Erella will be happy to answer your questions and discuss all aspects of the procedure. He is based in Austin and serves Round Rock, Lakeway, and other nearby Texas towns.
Aspira Plastic Surgery invites you to schedule a consultation by calling 512-730-3885 or contacting us online today. We look forward to hearing from you soon!
Austin Botox and Jeuveau - FAQ
Should I Choose Botox or Jeuveau?

That's for you and Dr. Erella to decide when you see him. He has performed thousands of neurotoxin injections for a wide variety of patients and understands each option's nuances very well. If you've ever had Botox injections for your frown lines, be prepared for the same experience when treated with Jeuveau. Jeuveau may be an excellent option for those who have found that Botox is becoming less effective for them. However, if you are happy with the results you get with Botox, there is absolutely no need to switch just because a new product is now on the market.
What is the difference between neuromodulators and dermal fillers?

While both Botox, Jeuveau and the dermal fillers used in Dr. Erella's practice are commonly used together, they work differently and are prescribed based on each patient's unique needs. Neuromodulators relax facial muscles beneath the skin, while dermal fillers are injected to add volume beneath the skin.
Will I still be able to perform normal facial expressions after treatment?

Other than a small cosmetic injection mark, treatment with cosmetic injectables should not make you look like you've "had work done." The muscle activity that causes frown lines is clearly reduced, so you can still frown or look surprised without the lines, wrinkles, and creases separating the brows.
How much does Botox or Jeuveau cost in Austin, Tx?

The cost of your Austin Botox injections will depend on the amount (CC's) that you plan to have injected. While costs may vary between providers, it's important to understand that choosing a provider with exceptional training is often worth any price differential.