Breast Reduction in Austin, Texas
Women who feel that their breasts are too large for their bodies should not feel ashamed or embarrassed. However, if having overly large breasts is causing feelings of physical discomfort or lack of self-esteem, women should know that breast reduction surgery can effectively reduce the size of the breasts and allow them to be in better proportion with the rest of the body. Dr. Venkata Erella offers a number of breast reduction techniques that can help you achieve your goals and feel better about the way you look.
If you would like more information on how breast reduction surgery can help, or if you would like to schedule a breast reduction consultation with Dr. Erella, please contact our practice by calling (512) 730-3885 today.
Dr. Venkata Erella is a Fellowship-trained plastic surgeon in Austin, indicating his commitment to extra training in cosmetic surgery and more developed expertise in procedures like breast reduction.
What Is Breast Reduction?
Breast reduction is a way to improve both physical and psychological problems often associated with having breasts that are too large for your body. Overly large breasts cause many women to experience excessive drooping or sagging of the breasts, neck, shoulder, and back pain; bra-strap indentations; the inability to wear desired clothing and self-consciousness about their appearance. Breast reduction surgery can help reduce the problems listed above and create a better proportion for the breasts.
Candidates for breast reduction typically include patients who are in reasonably good physical and emotional health, and:
Patients who feel they have breasts that are too large for their bodies, and would like to renew their proportions.
Women who are experiencing discomfort and/or self-consciousness caused by having overly large breasts.
Patients who suffer from pain in the neck, shoulder, and/or back due to overly large breasts.
Patients who suffer from bra-strap indentations and/or the inability to wear desired clothing because of overly large breasts.
Dr. Erella will meet with you in a private consultation to discuss all aspects of breast reduction. At this initial meeting, you are encouraged to ask any questions you may have, and Dr. Erella address your concerns.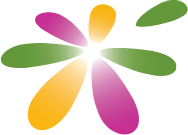 Breast Reduction Procedure
During the breast reduction procedure, Dr. Erella will make an anchor-shaped incision from the nipple area down to the crease of the breast. He will then remove excess skin and tissue from the breast, reduce the size of the areola and reposition the nipple. Dr. Erella will reshape the breasts for a more desirable size and contour, and then close the incisions. Dr. Erella will make every effort and use his considerable expertise to minimize scarring after surgery.
The traditional breast reduction procedure typically takes about three to four hours to complete, and it can be performed as an outpatient. Some women may not require a full breast reduction surgery to meet their goals.
Personalized Care. Honest Approach.
Dr. Venkata Erella is double board-certified, highly respected, and takes a patient-centered approach to care that has made him a valued member of the Austin, TX community for many years. Contact us today to learn how Dr. Erella can help you reach your ideal look!
Breast Reduction Recovery
Patients can expect to resume normal daily activities about one week to 10 days after breast reduction surgery. You will experience some bruising and discomfort for a few days after the breast enhancement procedure; however, any discomfort can be managed with medication. A compression bra will need to be worn for a brief period after surgery. Dr. Erella will advise you not to engage in strenuous activity or heavy lifting for a period of about three to four weeks after breast reduction surgery. Our office will supply you with specific post-operative instructions to help you recover smoothly and effectively.
SmartLipo™ is a minimally invasive procedure with less pain, bruising, swelling, and a quicker recovery. Most SmartLipo™ patients enjoy a recovery in three days and can go back to their routine work. They will, however, require a compression garment for two weeks.
Dr. Venkata Erella is an expert in SmartLipo™, Liposuction, and many other amazing cosmetic procedures. Learn more about SmartLipo™ in Austin, Lakeway, and Bee Cave, TX, by calling 512-730-3885 or request a consultation with Aspira Plastic Surgery Today!
How Much Does Breast Reduction Cost in Austin, TX?

The cost of your breast reduction in Austin, TX depends upon a variety of factors, such as the type of approach required, and the medical tests required in your specific case. This makes it important for you to get a personalized quote after your initial consultation. After a detailed consultation, Dr. Erella and the Aspira Plastic Surgery team will provide you with a detailed price breakdown for your breast reduction. This saves you from any surprises and allows you to make an informed decision about your surgery as well as your options for financing.
Does Breast Reduction Require Implants?

A breast reduction does not typically involve the use of implants. Breast implants are used to increase the size of the breasts during breast augmentation. However, if a severe asymmetry is present, a breast implant can be used along with a breast reduction on one breast to achieve balance.
What Will My Breasts Look Like After Breast Reduction?

Breast reduction is performed to revise the proportions of your breasts to complement your figure. Results will look different for everyone. However, you can rest assured that Dr. Erella's expertise and experience will help you obtain results that are natural-looking and in line with your body proportions.
Is Breast Reduction Safe?

When performed by a board-certified plastic surgeon, breast reduction is a safe procedure. However, like with any surgical procedure, there are always some risks of infection and complications. Following your surgeons' pre and post-care instructions can help you minimize these risks.
Is Breast Reduction Painful?

Similar to other surgeries, breast reduction can cause pain. However, you do not feel any pain during the procedure itself due to anesthesia. Once you wake up after your surgery, you may feel mild to moderate pain. But Dr. Erella and his medical team will help you manage it through medication.
How Soon Can I Exercise After Breast Reduction?

Typically, you can resume exercising after 4 weeks following your breast reduction. But recovery is different for everyone. Based upon your body's response to the surgery and healing, this duration may vary. That is why it is important to maintain followup visits with your medical team and start exercising only after their advice.
Can Liposuction Reduce Breast Size?

In cases where your breasts look enlarged due to excess fat, liposuction can help reduce your breast size without traditional breast reduction surgery. At Aspira Plastic Surgery, Dr. Erella and our team use approaches such as SmartLipo™ for such instances. You can get more information about the best approach for your goals during your initial consultation.
Will Breast Reduction Effect Breastfeeding?

A breast reduction will not always affect your ability to breastfeed and most women can breastfeed without significant challenges. Talk with your surgeon about future plans to breastfeed so they can determine the best techniques for you to minimize your risks.
At What Age Can You Get a Breast Reduction?

A breast reduction is typically performed for patients after their breasts have fully developed. There is no upper age limit to get a breast reduction. It is important that you get a personalized recommendation through a qualified plastic surgeon before deciding if breast reduction is right for you.
Do I Need to Take Time Off from Work?

After your breast reduction, you will be required to rest at home for 7 to 10 days. Typically, you can resume light activities after this period. But you can only get back to more physically demanding work or strenuous exercising after 4 to 6 weeks.
Do I Need to Sleep on My Back After Breast Reduction?

After your breast reduction, you may need to sleep on your back for approximately 2 to 3 weeks. Once you have made it past initial recovery, Dr. Erella will confirm when you can resume your regular sleeping positions. This suggestion comes during your follow-up appointments at which Dr. Erella and his team will determine your overall recovery and provide personalized advice to you. 
Can You Go Home the Same Day After Your Surgery?

You will go home the same day after your surgery. To ensure your safety, you will need a trusted family member, friend, or caretaker to drive you home from the facility. Also, you may require assistance doing normal tasks, so you may need someone to stay with you for the first few days following your breast reduction.
Is Breast Reduction Covered by Insurance?

In many cases, breast reduction is covered by insurance. You will need specific documentation from a physician that outlines symptoms such as back pain, shoulder pain, neck pain, and bra-strap indentations in the past few months.
Please contact Aspira Plastic Surgery online or call (512) 730-3885 to schedule a breast reduction consultation. Dr. Erella will be happy to address any concerns you may have, and help you decide if this is the best option for your needs. Serving Austin, Round Rock, and Lakeway, Texas.