360 Body Lift in Austin, TX, with Dr. Venkata Erella
Losing a significant amount of weight is an impressive accomplishment that crucially reduces your risk of disease. However, people who accomplish substantial weight loss, often through bariatric surgery and other weight-loss procedures, are typically left with an excessive amount of loose skin. This excess skin can negatively affect one's appearance, quality of life and self confidence. Fortunately, a 360 body lift in Austin, TX aims to solve this problem.
Dr. Venkata Erella, who is double board-certified in surgery and plastic surgery, is exceptionally skilled in post weight loss surgeries, such as body lifts, and many other body contouring procedures and breast procedures. He can recontour your body with a choice of procedures designed to eliminate excess, inelastic skin, and to lift and tighten the remaining skin. As a result, you achieve a vibrant, firm, and beautifully shaped physique. Dr. Erella strives to provide top-quality, customized care with results that will help you look and feel your very best.
If you would like to learn more about 360 body lift surgery in Lakeway, Bee Cave, and Austin, TX, we invite you to schedule an appointment with Dr. Erella today!
360 Body Lift at a Glance: What You Need To Know!
A 360 body lift with Dr. Erella boasts a faster recovery, has minimal scarring, and restores patients' peace of mind.
The 360 body lift is a procedure that removes excess skin from the abdomen, hips, buttocks and tightens the abdominal muscles.
The result is a slimmer and more toned look throughout the entire torso, making this an especially useful procedure if you have lost a significant amount of weight and are left with loose skin across the abdomen, hips and buttocks.
The surgery is performed under general anesthesia via a lower-body incision at the hip level, which is why the technique is also known as a "belt lipectomy."
Dr. Erella is double board-certified, highly qualified, and has performed many successful 360 body lifts over the years. He is the only surgeon at Aspira and performs all consultations, which means he'll be with you every step of the way.
Dr. Erella's 360 body lift methods are the safest and most cost-effective in the Austin area and produce high patient satisfaction. His loyal patients love their results!
What are the Different Types of Body Lifts in Austin, TX, and What Do They Entail?
Also known as a circumferential tummy tuck or lower body lift, the 360 body lift is an operation that can provide you with a significantly improved and renewed appearance, along with a boost of self-confidence.
During a lower body lift, Dr. Erella removes and tightens excess skin across several regions of the lower body, which include the abdomen, outer thighs, hips and buttocks. This surgery can also tighten abdominal muscles, resulting in a flatter, more fit-looking abdomen. The procedure can be performed all at once or in stages, depending on the specific plan that you and Dr. Erella agree upon during your consultation in Austin, TX.
This lift is designed to contour the skin in the upper regions of the body, including the upper back, arms, and breasts. Dr. Erella will drape the rest of the skin and pull it taut to provide an overall sculpted, recontoured appearance. Upper body lifts are most commonly performed on the breast, bra line, and upper arms. As with the lower body, this procedure can be carried out all at one time or in stages.
If you would like to discuss the 360 body lifts, upper body lifts, or any other post-weight loss surgery options that might be right for you, feel free to schedule a consultation with Dr. Erella in Austin, TX. Call (512) 730-3885 to request an appointment.
Am I a Good Candidate for 360 Body Lift Surgery in Austin, TX?
Individuals contemplating 360 body lift surgery will need to be at or near their goal weight. If you anticipate losing a significant amount of weight, it's best to wait. Once you have lost the weight, Dr. Erella will need to examine you to ensure that your body has stabilized enough to endure surgery safely.
Candidates for any of the body lift procedures offered by Dr. Erella include patients who:
Are in reasonably good physical and emotional health.
Are experiencing loose folds and excess skin after losing significant amounts of weight that affects specific or multiple areas of their bodies.
Are looking to achieve a firmer, trimmer, and more contoured body.
Are frustrated with areas of inelastic skin, despite maintaining diet and exercise routines.
Personalized Care. Honest Approach.
Dr. Venkata Erella is double board-certified, highly respected, and takes a patient-centered approach to care that has made him a valued member of the Austin, TX community for many years. Contact us today to learn how Dr. Erella can help you reach your ideal look!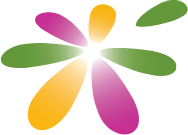 Your 360 Body Lift with Dr. Erella
Your 360 body lift procedure can be most beneficial if you are struggling to get rid of excess, inelastic skin folds and areas of fat around your lower body that do not respond to diet and exercise. A 360 body lift can also be an excellent solution if you have had bariatric surgery and want to take the next step in your weight loss journey.
To learn more about the 360 body lifts, and to find out if this is the best procedure for you, schedule a personal consultation with Dr. Venkata Erella. Call Aspira Plastic Surgery in Austin, TX at (512) 730-3885, or request an appointment online to get started.
360 Body Lift Frequently Asked Questions
How Long Will My Recovery Take?

The time for recovery is usually 2-3 weeks. During this period, we recommend that you avoid all exercise and strenuous activities.

The specific details of your recovery process will depend on the specifics of your surgery. Dr. Erella will provide detailed instructions and advice during the day of your procedure and at any following appointments.
Will the Recovery Be Painful?

After 360 body lift surgery, you can expect some discomfort and swelling. Surgical drains (small plastic tubes) will likely be inserted to collect any fluid that drains away from the incisions. You will need to wear a compression garment for a few weeks after the surgery, and Dr. Erella will prescribe you pain medication during this initial healing period. Wearing these garments and taking the medications can significantly ease your recovery. Dr. Erella will provide you with a comprehensive post-operative list of ways to have the best recovery.
How Prominent Will My 360 Body Lift Scars Be?

While 360 body lift surgery produces excellent results, some degree of scarring is inevitable. However, Dr. Erella will make every effort to make clean incisions that leave thin scar lines. Because Dr. Erella is highly skilled and experienced, he will keep any scarring as light and easily hidden as possible. He will also strategically place the incisions to keep them hidden, even when you wear a bathing suit. Over time, the scars will continue to heal and fade with most patients feeling that their sleeker, tighter body outweighs the inconvenience of minor scarring.
How Much Does a 360 Body Lift Cost?

The cost of your 360 lower body lift will depend on a number of factors, including the extent of the procedure, anesthesia and surgeon fees, and more. For this reason, you will need to meet with Dr. Erella in a consultation to get an accurate estimate.
What is the Difference Between a 360 Body Lift vs Tummy Tuck Surgery?

A body lift tightens loose skin or tissue around the body, particularly the lower back, buttocks, and thighs. Conversely, tummy tuck surgery is designed to remove excess fat and tighten muscles in the abdominal area.