Male Tummy Tuck in Austin, TX, with Dr. Venkata Erella
It's often believed that certain plastic surgery procedures are mainly reserved for women. One such operation, abdominoplasty (tummy tuck), certainly benefits many women after childbirth, but the operation also helps many men reshape their bodies after weight loss from obesity and other similar conditions.
The male tummy tuck targets the specific aesthetic challenges that men face in achieving a refined abdominal contour. For many men, even a rigorous diet and healthy exercise regimens can fail to yield the toned and defined abs they desire. Tummy tuck surgery for men performed by male tummy tuck surgeon Dr. Venkata Erella in Austin, Texas, removes excess skin and tightens the abdominal muscles for a flatter and more chiseled appearance to the stomach area.
Learn more about male tummy tucks in Austin, TX, or schedule a consultation with Dr. Erella today. Dr. Erella is one of the best male tummy tuck surgeons in Austin, TX.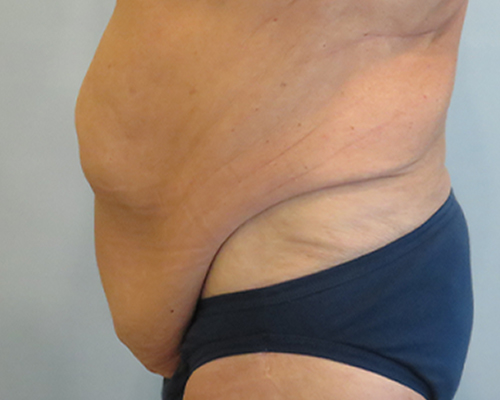 What is a Male Tummy Tuck?
A tummy tuck for men aims to contour the midsection by removing excess skin, tightening abdominal muscles, and recreating a natural belly button. 
Liposuction
 can also be added to remove pockets of stubborn fat that can't be reached by diet or exercise. A male tummy tuck is performed in the same way as a normal tummy tuck. However, it is specifically geared towards men, in that Dr. Erella understands the specific techniques needed to give men the look they want. It should be noted that this procedure is not a weight loss solution, but a body contouring and muscle repairing operation. During your 
initial consultation with Dr. Erella
, he will explain all aspects of your tummy tuck surgery with you and answer any questions you might have. He will help you decide whether tummy tuck surgery or a less invasive alternative may be the best option for your needs.
What are the Benefits of Male Tummy Tuck Surgery in Austin, TX?
Male tummy tuck surgery offers men a way to achieve the toned abdominal area that they want. For many men, this is a second chance to slim and trim the stomach area, while at the same time strengthening the muscles and improving the overall appearance of the mid-section. A tummy tuck can also deliver notable medical benefits:
Decreases back pain by surgically tightening weakened muscles and providing much-needed abdominal support
Improves posture due to the tightened muscles, giving more support to your spine
Removes unattractive, excess skin
Tightens loose or weak abdominal muscles
Creates an eye-catching abdominal contour
Remove the stretch marks
Restores confidence in your appearance
Who is a Good Candidate for Male Tummy Tuck Surgery?
Any adult man with loose skin and concerns about the tone of his abdomen can be considered for tummy tuck surgery. The ideal candidate will be in good physical condition and have stubborn pockets of fat and loose skin on his abdomen— conditions that cannot be reversed with diet and exercise alone.
To be eligible, you should also:
Be in good overall health
Avoid smoking
Have realistic expectations for your results
Maintain a stable and healthy weight
Dr. Erella can help you decide if tummy tuck surgery is optimal for achieving the results you desire and whether you are a good candidate for the procedure. Your abdominal area will be examined to determine the volume of fat cells and the degree of loosened skin. Be prepared to discuss your current lifestyle habits, past surgeries, medical history, and any concerns you might have for the surgical process. Not all men can be considered good candidates for tummy tuck surgery. In some cases, liposuction or some other procedure may be more appropriate.
Personalized Care. Honest Approach.
Dr. Venkata Erella is double board-certified, highly respected, and takes a patient-centered approach to care that has made him a valued member of the Austin, TX community for many years. Contact us today to learn how Dr. Erella can help you reach your ideal look!
How is a Male Tummy Tuck Performed?
Your tummy tuck surgery can be customized to suit your individual goals. This will be determined in your consultation with Dr. Erella. The procedure typically takes between three to four hours to complete under general anesthesia, beginning with the lower incision across the hipbones near the pubic area which can easily be concealed.
Next, Dr. Erella will separate the skin from the abdominal muscles, and these are then tightened with sutures to create a firmer abdomen. Liposuction may be used at this stage to remove excess fat deposits and improve the overall contour of the abdomen. The skin is then stretched down, the excess is trimmed away, and the navel is reattached or reconstructed in its usual location. All the incisions are then closed and wrapped in sterile surgical dressings that support the healing process.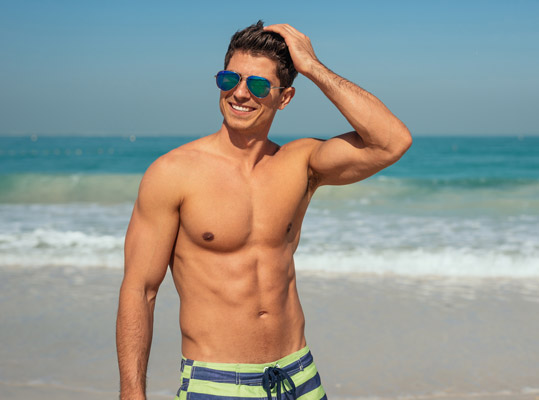 Some notes on the procedure:
The length of your incision depends on how much correction needed
The abdominal muscles are drawn together and sutured into place
By tightening the muscles, better abdominal definition is created
The skin is redraped to show the new muscle contour and excess skin is trimmed away
The naval reattached or reconstructed at its natural location
Eliminating unwanted skin creates a flatter, more toned abdominal area
The incisions are closed using sutures and adhesive bandages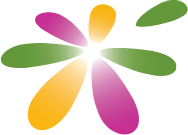 Male Tummy Tuck Risks and Recovery
Immediately following your procedure, expect some bruising, swelling, redness, and mild discomfort. Dr. Erella may inject an anesthetic directly into the abdominal wall during surgery to provide postsurgical pain relief. An oral medication may also be prescribed for additional pain relief.
A compression garment will be provided to facilitate healing and ensure the best results possible. It's important that you avoid strenuous physical activities such as pushing, pulling, and heavy lifting. Under Dr. Erella's guidance, you should be able to resume your daily activities slowly.
Austin Male Tummy Tuck Surgery
Why are tummy tucks different for men and women?

Men tend to place more emphasis on attaining better abdominal definition, whereas women prefer smoother, more slender stomach areas.

Dr. Erella aims to create ideal masculine proportions such as straight waist and hip lines in contrast to the more curvaceous contours sought by women.
Does tummy tuck surgery eliminate unwanted fat?

Fat may be removed during tummy tuck surgery. However, patients with extensive fat deposits may benefit from 

liposuction

 being performed in conjunction with their tummy tuck. Liposuction removes unwanted fat through a vacuum suction process.
Does tummy tuck surgery result in scarring?

You can expect some mild scarring of your incision sites. However, incisions are discreetly placed on the lower abdomen and easily covered with a bathing suit or underwear. In time, the appearance of scarring is likely to fade.
How do I ensure long-lasting tummy tuck results?

Living a healthy lifestyle that includes a healthy diet and exercise is the best precaution you can take to maintain your tummy tuck results. Keeping a stable weight with few fluctuations will help prevent the development of stretched skin.
How much does a male tummy tuck cost?

The cost of your male tummy tuck surgery will depend on a variety of factors, including the scope of the treatment, the amount of time the procedure will take, anesthesia and surgery fees, and more. We will provide you with an estimate after you have met with Dr. Erella for a personalized consultation.