HydraFacial™ in Austin, Texas
Do you have sun-damaged or acne-prone skin? Do you have age spots, freckles, fine lines, or embarrassing blemishes? Maybe your skin is dehydrated, or oily with clogged pores. Whatever issues your skin may have, Aspira Med Spa's HydraFacial MD™ treatments are the solution!
Each HydraFacial™ treatment uses a sequence of HydroPeel® tips. Each tip has numerous peeling edges to exfoliate the skin many times each pass. The exclusive spiral design generates a vortex effect to easily dislodge and eliminate impurities while instantaneously introducing hydrating skin solutions with powerful antioxidants.
HydraFacial™ uses patented Vortex Technology to provide you with medical grade skin care. It cleanses, exfoliates, extracts, and hydrates your skin. HydraFacial™ is painless, non-invasive, soothing, and non-irritating. It works on all skin types and the results are immediate – fine lines are reduced, age spots, freckles, and blemishes are faded, and dehydrated skin becomes supple and smooth. Best of all, there is no downtime!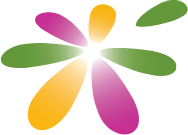 Am I a Candidate?
The HydraFacial™ treatment is designed for all skin types, including sensitive skin. Each patient's results will vary, so Dr. Erella or his skin care professional may choose specific treatment serums and/or customize the treatment for your unique skin conditions and needs.
Personalized Care. Honest Approach.
Dr. Venkata Erella is double board-certified, highly respected, and takes a patient-centered approach to care that has made him a valued member of the Austin, TX community for many years. Contact us today to learn how Dr. Erella can help you reach your ideal look!
HydraFacial™ Treatment Areas
The HydraFacial™ is commonly used on the Face, Neck, Chest, and Back, however, it can be used on any area of the body.
Aspira Signature Hydrafacial - $150.00 (30-45 minutes)

This hydrating treatment soothes and reinvigorates the layers of your skin that have become dehydrated, dry and flaky through the use of hyaluronic acid and our highly potent antioxidant-based products. You will leave feeling refreshed and glowing.
Correct + Restore Hydrafacial - $200.00–$265.00 (45 minutes)

Clarify. Rejuvenate. Brighten. Soothe. Plump and Restore… The options are endless! We custom design your HydraFacial experience through the use of Blue/Red LED light therapy and specialty corrective serums that target specific skin care concerns.
Platinum Hydrafacial - $250.00–$285.00 (60 minutes)

Detoxify and awaken your skin with Lymphatic Therapy. Then continue on with our personalized corrective HydraFacial experience to deeply cleanse, extract and hydrate the skin while using the corrective serums that specifically target your skin care needs.
SkinCeuticals Antioxidant Hydrafacial - $325.00

SkinCeuticals Antioxidant treatment paired with our Signature Hydrafacial customizes and maximizes pure, potent, performing ingredients with the Hydrafacial cleanse, extract, and hydrate delivery system to address various skin concerns/types.