Bra Line Lift/Upper Back Lift in Austin, Texas
It's not uncommon to experience excess tissue in the upper back, specifically at the bra line. Many people are unhappy with stubborn areas of fat in their upper back or have excess loose skin as a result of dramatic weight loss. This tissue can create "back rolls" or cause difficulty finding flattering and properly fitting bras and other clothing. Dr. Erella from Aspira Plastic Surgery can help solve these problems through a bra line lift/upper back lift.
Dr. Venkata Erella is a board-certified plastic surgeon with training and experience in many body contouring procedures. He has provided many patients with natural-looking yet stunning results that create long-lasting self-confidence. If you're interested in pursuing a bra line lift/upper back lift, contact Aspira Plastic Surgery by calling (512) 730-3885 to schedule a consultation.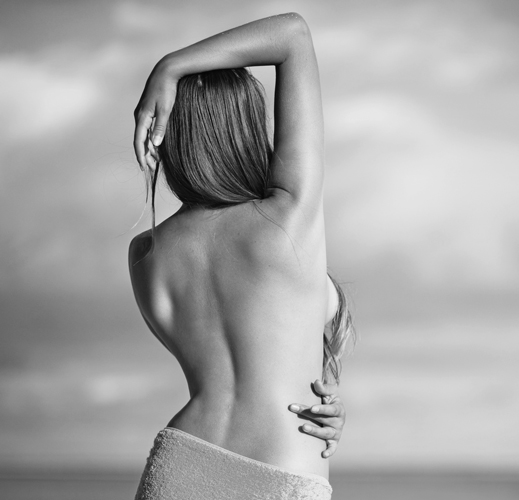 Who Can Benefit from a Bra line Lift or Upper Back Lift?
Bra line lift/upper back lift surgery serves to remove excess tissue and tighten loose skin from the back. The best candidates for the surgery are at a stable weight and in good health overall. In addition, most candidates share the following characteristics:
Sagging or loose skin in the upper back
Loose skin in the bra rolls
Previously lost a significant amount of weight
In most cases, back lifts result in thin, inconspicuous scars that often fall on the bra line, making them easy to conceal under a swimsuit or undergarments.
Personalized Care. Honest Approach.
Dr. Venkata Erella is double board-certified, highly respected, and takes a patient-centered approach to care that has made him a valued member of the Austin, TX community for many years. Contact us today to learn how Dr. Erella can help you reach your ideal look!
Concerns About Bra line Lift / Upper Back Lift
A bra line back lift is generally an out-patient procedure. After a bra line lift/upper back lift, it is common to experience swelling as well as some discomfort or numbness in the area. Patients are required to rest one week before returning to work and other regular activities. Usually, drain placement isn't used in this procedure at Aspira Plastic Surgery.
Dr. Erella is careful to ensure the most inconspicuous scars possible. Incisions for a bra line lift/upper back lift are usually made along the bra line. The resulting scar is a thin line that can be easily hidden under clothing.
The cost of a bra line back lift depends on the extent of the tissue that needs to be removed, the techniques necessary, and other factors. A consultation with Dr. Erella is the best way to understand the cost of your bra line lift/upper back lift surgery.
Bra line lift/Upper back lifts are performed under general anesthesia. Some discomfort is normal during the recovery process. Pain can be managed through medication. Some patients may experience swelling, numbness, and bruising throughout the recovery process as well.
To learn more about the bra line lift/upper back lift, including whether it is the right procedure for you, schedule a consultation with Dr. Erella. Call Aspira Plastic Surgery in Austin, TX at (512) 730-3885 or fill out the online form to get started.