Mini Tummy Tuck in Austin, TX
Pregnancy, substantial weight loss, and aging can leave your abdomen sagging and needing a more youthful and toned presence. Body sculpting surgery offers two excellent solutions for this cosmetic concern. Board-certified plastic surgeon Dr. Venkat Erella offers abdominoplasty for the most severe cases and mini tummy tuck, a relatively conservative body contouring procedure, at his Austin, TX clinic. In addition, he has extensive training and experience in abdominal reshaping to customize your mini tummy tuck to suit your personal goals.
Your Consultation with Dr. Erella in Austin, TX
Dr. Erella meets with every one of his patients. He will allow you to ask questions and state your concerns so that you fully understand what a mini tummy tuck in Austin, TX entails. Dr. Erella cares about his patients' well-being and will advise you as if you were a member of his family.
Dr. Erella will work with you to develop a surgical plan based on your unique anatomy, health, age, and desired goals.
Benefits of Mini Tummy Tuck
A mini tummy tuck can deliver many of the same benefits as a traditional tummy tuck but affects a lower portion of the abdomen. In addition, patients who undergo this procedure can benefit from the following:
Less scarring: Surgeons call a mini tummy tuck a "scarless tummy tuck" because the incisions are shorter. Unlike a full tummy tuck, there is no need to reposition the navel.
Faster recovery: Shorter incisions mean shortened recovery. Post-operative discomfort and swelling are reduced as well.
Once fully recovered, you can enjoy the benefits of a smaller waistline and a more proportionate physique.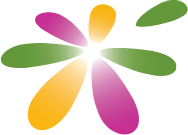 Are You a Candidate?
Cosmetic surgery requires careful consideration. Dr. Erella will discuss a mini tummy tuck's potential benefits and risks during your consultation. He will evaluate your desired goals, medical history, and reasons for having the operation.
Good candidates for mini tummy tuck surgery are generally healthy and concerned with the following:
Excess skin on and around the lower abdomen
Excess fat pads near the lower abdomen
Stretched skin tissue and muscle below the navel
Tummy tuck surgery is not a weight loss treatment. You should be at a healthy and stable weight before considering the surgery.
Personalized Care. Honest Approach.
Dr. Venkata Erella is double board-certified, highly respected, and takes a patient-centered approach to care that has made him a valued member of the Austin, TX community for many years. Contact us today to learn how Dr. Erella can help you reach your ideal look!
A Look at the Procedure and Recovery
Mini Tummy Tuck can be done awake in the office or under general anesthesia. Dr. Erella will make a small incision above the bikini area, taking special care to ensure minimal scarring.
Once Dr. Erella has accessed your lower abdomen, he will carefully remove excess skin and fat. He may employ liposuction for additional abdominal sculpting if necessary. Finally, he will redrape the core for a tighter skin presence and close it with absorbable sutures.
A mini tummy tuck can deliver many of the same benefits as a traditional tummy tuck but with less risk and a shorter, more comfortable recovery.
Dr. Erela will prescribe pain medications to manage post-operative discomfort, or you can use over-the-counter medications. Most patients can return to work within a week after surgery. However, strenuous activity should be avoided for at least three weeks. Dr. Erella will provide you with a detailed recovery plan that should be followed closely.