Smart Lipo in Austin, TX, with Dr. Venkata Erella
Traditional Liposuction procedures are a form of cosmetic plastic surgery popular in both the Austin area and throughout the United States. This common body sculpting procedure aims to create pleasing body contouring results and summer-ready figures by removing excess fat.
However, Dr. Erella also offers groundbreaking technology with Smart Lipo or laser-assisted Liposuction. This advanced option, sometimes referred to as Laser Lipo, Laser lipolysis, or Smart lipo 360, is for patients who hope to achieve their body-shaping goals while avoiding the lengthy recovery associated with a traditional surgical procedure. The Smart Liposuction procedure allows for more controlled facial and body fat removal results compared to traditional liposuction techniques.
If you would like more information about Smart Lipo or Laser Liposuction and how it differs from traditional liposuction and other body shaping procedures, please request a consultation with board-certified plastic surgeon Dr. Venkata Erella today. Be sure to review our Smart Lipo before and after photo gallery to see Dr. Erella's patients' actual transformation.
Smart Lipo is a less invasive type of laser-assisted liposuction for both men and women that utilizes precise laser heat energy to liquefy fat before Dr. Erella can suction and extract it from the targeted areas. The laser lipolysis process makes fat removal easier, and the gentle suction results in a healing process with less swelling, bruising, trauma to the tissues, mild discomfort and a small incision. It also promotes collagen production, which will help tighten overlying skin and boost elasticity.
Laser-Assisted Liposuction Advantages vs Traditional Liposuction
It's easy to see why many patients in Austin, Lakeway, and Bee Cave areas would consider a Smart lipo procedure. Some of the fantastic advantages include:
A minimally-invasive procedure that usually requires only a local anesthetic
Removes fat and defines muscle making the patient's body look more contoured
Tightens skin and increases collagen production to create a smoother skin surface
Significantly reduces the amount of trauma to the tissues, compared to traditional liposuction methods, leading to less pain, bruising, and swelling
Smart Lipo is convenient, taking only one treatment to deliver desired final results
Provides a much faster and easier recovery period compared to traditional liposuction techniques

Because the fat is dissolved into liquid form before being extracted through suction, there is less trauma to the adjacent tissue resulting in less pain and a shorter recovery period.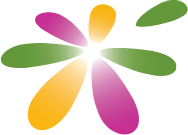 Who is a Good Candidate for Smart Lipo?
The ideal candidates for Smart Lipo are generally healthy and are:
Your Smart Lipo Consultation with Dr. Erella
Dr. Erella employs a personalized consultation process that allows his patients to ask questions and voice any concerns. The purpose of this time is so the patient will become fully informed about the procedure and ensure it is best suited to achieve their aesthetic goals.
The consultation also allows the patient to become engaged in developing their surgical plan. Dr. Erella will base his procedural blueprint on patient age, health, anatomy, and realistic expectations.
Personalized Care. Honest Approach.
Dr. Venkata Erella is double board-certified, highly respected, and takes a patient-centered approach to care that has made him a valued member of the Austin, TX community for many years. Contact us today to learn how Dr. Erella can help you reach your ideal look!
Smart Lipo Treatment Areas
Smart Lipo or Smart Lipo 360 has a wide range of treatment areas to remove fat, including the Chin or Jowls, Upper arms or Lower Arms, Male Chest, Bra Roll, Upper or Lower Abdomen, Love Handles or Hips, Thighs or Knees, as well as other areas of the body.
Chin & Jowls

A delicate area to treat, Smart Lipo gently treats this small sensitive area to define the jawline and resolve a double chin. With the added benefit of skin tightening, it can also deliver tight skin to avoid the unsightly turkey waddle.
Upper Arms & Lower Arms

Fat bulges, particularly around the arms, may resist the effects of diet and exercise. The skin tightening offered by laser treatment combined with liposuction allows Smart Lipo to eliminate those fatty upper arms with sagging skin (bat wings).
Male Chest

Men will love the benefits of Smart Lipo to eliminate chest fat for a more masculine, sculpted look. The chest is one of the most common areas men choose for this procedure.
Bra Roll

This area on the back often develops tough tissue and fat that are challenging to remove. Smart Lipo can deliver fantastic results not only for aesthetics but in reducing discomfort in this area while wearing bras or other tight-fitted clothing.
Abdomen

Many women struggle with how their abdominal area looks after having children. Although a tummy tuck can deliver excellent results, it is a surgical procedure that involves extensive healing and recovery. Smart Lipo can eliminate excess and unwanted fat in this area to help resolve that belly pooch for a tighter, toned tummy.
Love Handles & Hips

Another area that collects unwanted fat after pregnancy is the lower body, including the hips, flanks, and love handles. Although this is normally a problematic area for traditional liposuction, Smart Lipo quickly and efficiently sculpts these trouble spots for a slimmer, bikini-ready figure.
Thighs

The inner and outer thighs (saddle bags) are a natural area for stubborn fat. Smart Lipo can smooth and tone your thighs to have them looking youthful once more.
Knees

The knees are areas that are perfect for Smart Lipo's ability to remove fat and tighten the skin and make them look more defined.
What to Expect During a Smart Lipo Procedure
Smart Lipo is laser-assisted lipolysis and extraction that targets trouble spots to eliminate stubborn fat permanently. It provides dramatic improvements, minimal downtime, and less discomfort than traditional liposuction. Smart Lipo is an office procedure that requires only local anesthesia and numbs only the treatment site to reduce risk during the procedure.
During the procedure, Dr. Erella will insert a laser fiber into the target site. This laser will break down unwanted fat cells to destroy them permanently. Then, the liquefied fat is gently suctioned out with power-assisted liposuction. Because the Smart Lipo technology triggers collagen regeneration through laser treatment, loose skin gets tightened and looks smooth.  Advanced Smart Lipo triplex utilizes three wavelengths to disrupt fat cells, coagulate blood vessels, and increase collagen production to help tighten skin and improve skin elasticity. Skin tightening continues for 4-6 months.
Smart Lipo is a minimally invasive procedure with less pain, bruising, swelling, and a quicker recovery. Most Smart Lipo patients enjoy a recovery in three days and can go back to their normal activities and routine work. They will, however, require a compression garment over the area treated for two weeks.
Dr. Venkata Erella is a skilled surgeon and an expert in Smart Lipo, Liposuction, and many other amazing cosmetic procedures. Learn more about Smart Lipo in Austin, Lakeway, and Bee Cave, TX, by calling (512) 730-3885 or request a consultation online with Aspira Plastic Surgery today!
Smart Lipo Austin, TX FAQs
Is Smart Lipo done in the office?

Yes, it will be done in the office under local anesthesia as an outpatient procedure.
How much fat can be removed with Smart Lipo?

It depends on the size and the number of areas. Each state has different guidelines. The safety of the patient is more important. Numbing medicine is used to perform the procedure and limits how many areas can be done at one time safely.
How many Smart Lipo sessions will I need?

In most cases, only one Smart Lipo session per area is needed to achieve desirable results.
When can one return to work after Smart Lipo?

Most individuals return to work after three days of recovery.
How much does Smart Lipo cost in Austin, TX?

The cost of Smart Lipo Triplex in Austin, TX depends on how many areas and their sizes. Dr. Erella's office will provide you a quote at the conclusion of your complimentary consultation. 
What other body contouring procedures does Dr. Erella offer?