Tummy Tuck in Austin, TX, with Dr. Venkata Erella
If you are considering tummy tuck surgery in the Lakeway, Bee Cave, & Austin areas, Aspira Plastic Surgery is one of the very best leading providers in the region. Dr. Venkata Erella, an expertly trained and board-certified plastic surgeon, strives to provide his patients with unique and personalized procedure plans that are based on their own realistic and aesthetic goals.
Aside from having adept knowledge in his field of study, Dr. Erella takes a patient-centered approach to ensure that his patients receive the best care possible before, during, and after their tummy tuck procedure. If you would like to speak with Dr. Erella personally about what he can do for you, call or schedule a consultation with us today.
Tummy tuck surgery, also called abdominoplasty, is designed to tighten and straighten one's abdominal muscles and skin. Tummy tucks are often performed by removing excess fat and skin from the patient's midsection to give a more natural, toned appearance.
Dr. Venkata Erella is a highly experienced tummy tuck specialist who has helped countless patients through abdominoplasty surgery in Austin, TX. Since each operation will be slightly different depending on your age, anatomy, and other factors, Dr. Erella will take the time to get to know your habits and goals to develop a personalized plan that is right for you. 
Reasons to Consider a Tummy Tuck in Austin, TX
Although diet, exercise, and intentional weight loss are most often considered healthy, they are not always sufficient if your muscles and skin have been stretched beyond a certain point. You may also need a tummy tuck after childbirth, as pregnancy puts significant stress on your stomach muscles and skin. You may consider having a tummy tuck for a variety of reasons related to your abdominal skin and muscles.
Tummy tuck surgery can:
Improve the appearance of your midsection
Remove and Tighten loose and sagging skin
Tighten abdominal muscles
Establish an Enhanced Abdominal Tone
Reduce back pain
Improve posture
What are the Types of Tummy Tucks in Austin, TX?
Full Tummy Tuck

The goal of a full tummy tuck is to contour loose skin and abdominal muscles, spanning from your pubic bone to your midsection. While a full tummy tuck may involve removing skin and fat and tightening the muscles both above and below your navel, you can also opt to have the less extreme mini tummy tuck.
Mini Tummy Tuck

An option for patients that do not require a complete abdominoplasty, a mini tummy tuck mainly focuses on addressing fat and skin that are below the belly button. This type of tummy tuck is generally less invasive and will not take as long to complete. In certain cases, it can be done under local anesthesia in the office setting.
Extended Tummy Tuck

An extended tummy tuck is one that has a larger incision than a full tummy tuck. This option, although slightly more invasive, allows Dr. Erella to remove more excess skin and fat from your hip areas. Dr. Erella will work with you to help decide what kind of tummy tuck is best suited for your specific needs.
Male Tummy Tuck

A male tummy tuck is performed in the same way as a normal tummy tuck. However, it is specifically geared towards men, in that Dr. Erella understands the specific techniques needed to give men the look they want.
Combining Liposuction with Tummy Tuck Surgery in Austin, TX
Many patients opt to add liposuction or smartlipo to their abdominoplasty surgery. Liposuction allows Dr. Erella to remove any excess fat from underneath the skin while he performs the surgery. By taking away extra fat as needed, Dr. Erella can effectively contour your stomach, hip, and waist areas to provide a better aesthetic result after surgery. In your consultation, Dr. Erella will recommend adding liposuction to your procedure if he believes that it is the best option for you.
Personalized Care. Honest Approach.
Dr. Venkata Erella is double board-certified, highly respected, and takes a patient-centered approach to care that has made him a valued member of the Austin, TX community for many years. Contact us today to learn how Dr. Erella can help you reach your ideal look!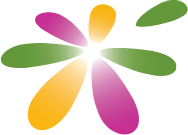 Who is the Ideal Candidate for a Tummy Tuck?
As mentioned above, some of the best candidates are those who:
Tummy tucks can be primarily performed on both men and women who are in good health. Patients who are contemplating getting pregnant or losing a large amount of weight should consider holding off on having tummy tuck surgery. You can be assured that Dr. Erella will go out of his way to help you understand the procedure but you should also have the right mindset and realistic expectations and for what the surgery can provide for you.
Your Consultation with Dr. Erella in Austin, TX
Dr. Erella personally meets with every single one of his patients, without exception. He will give you plenty of time to speak and ask any questions to make sure that he understands what you want and that you, as the patient, fully understand what tummy tuck surgery entails. Dr. Erella truly cares about his patients' concerns and well-being, saying that he would not perform any operation that he does not feel comfortable doing on one of his own family members.
Dr. Erella will work with you to develop a surgical plan that he will base on your anatomy, health, age, and realistic aesthetic goals. Since you are unique, your procedure will be uniquely planned for your body with your safety as a top priority.
What to Expect While Preparing for a Tummy Tuck
Once you agree to have your tummy tuck surgery with Dr. Erella, his team will schedule your surgery date. You will have a pre-op meeting in which he will walk you through your customized surgical plan and ask you to fill out any necessary paperwork.
On the day of your surgery, Dr. Erella will meet with you one more time to answer any last-minute questions.
Recovering from a Tummy Tuck
Tummy tuck is an outpatient surgery, meaning you can go home after the surgery. After the surgery, you will be placed in an abdominal binder, which will limit swelling and protect your incisions.
Dr. Erella recommends that you have someone help you for the first few days. You should not be overly active for the first week or so after your procedure, as you will need time to let your body heal.
You will most likely have moderate discomfort after surgery. Because it is an invasive surgery, the first few days will probably be painful. Dr. Erella can provide you with suitable pain medication that will help you manage your pain and will also be available if you have any issues.
You should expect to return to work within two to three weeks of the operation, though each patient's recovery will be different. Your health, age, operation type, etc. will dictate how long it will take you to recover from tummy tuck surgery. Fortunately, you will not be alone during your recovery process.
After the surgery, Dr. Erella and his team will follow up with you several times to make sure you are recovering properly. He will go out of his way to make sure that his patients are doing well and will even call you after hours if needed. There is no limit to how many times you can speak with Dr. Erella and his staff should you have any issues.
If you are interested in learning more about what Dr. Erella and Aspira Plastic Surgery can do for you in Austin, TX, call 512-730-3885 or schedule a consultation. Be sure to visit Dr. Erella's tummy tuck before and after photo gallery and patient reviews page to see more!
Will Tummy Tuck Surgery Help my Stretch Marks?

Because tummy tuck surgery removes the skin of your lower abdomen, you will likely lose all of your stretch marks in that area. However, each procedure is different, and each patient has stretch marks in different areas, so there is no guarantee that tummy tuck surgery will remove your stretch marks in all other areas.
Will Abdominoplasty Leave Any Scars?

You will have a scar, which will be placed in your lower abdomen which can be concealed easily with clothing. Fortunately, Dr. Erella is an expert and will do his best to make his incisions look as impeccable as possible with his expert precision and technique. Dr. Erella will discuss this with you during your consultation, so you will be on the same page well before you undergo surgery.
When Will I Be Able to See My Full Results?

Although you will be able to see a difference as soon as you are able to remove your binder, your abdominal area may be swollen for some time. Patients usually see their results once the swelling has subsided, which can last a few weeks.
Will my Results Last?

Yes. While your skin will age naturally, patients usually only require one procedure to see results. If you maintain a healthy lifestyle, you can enjoy the results of your operation for quite some time. 
What is the Ideal Age to Have a Tummy Tuck?

There is not one specific age that is right for an abdominoplasty as long as you are healthy. However, this procedure should only be done on those who do not plan on having any more children or gaining a significant amount of weight.
What is an Exparel?

Exparel is a long acting local anesthetic agent. Most of the pain in Tummy tuck is from tightening the abdominal muscles. Dr. Erella injects the medication around the tightened abdominal muscles to alleviate post op pain for 3-5 days.
How Should I Prepare for my Tummy Tuck Consultation in Austin, TX?

Please do your research about the procedure and the plastic surgeon before you schedule a consultation. Ask for or verify their credentials and ask as many questions as you want relevant to the procedure. We suggest writing down any questions before the consultation. In my office, I see every patient without exception. During the consultation, I will review your medical history, examine you, and go over the procedure, your options, and your goals. I draw pictures so that it is easy to understand. Also, I will explain any complications and things to expect during your recovery. If you forget to ask any questions, you can call our office. 
What Should I Expect the Day of my Tummy Tuck Procedure?

Tummy Tuck is done under general anesthesia. Do not eat and drink anything by mouth 8 hours before the procedure. Usually, after the operation, patients will go home with a binder and drain. They will teach you drain care before you leave. At home, take the prescribed medications to control pain and follow the instructions from your physician's office. The first 3-5 days are tough, but every day will get better.
Will I Have Drains After the Surgery? How Long Will They Stay?

Yes, usually Dr. Erella puts one drain after a tummy tuck. These drains normally come out in a week.
Do You Always Repair the Muscle?

Yes, because it gives better contouring. The disadvantage is that most of the pain after a tummy tuck is from muscle repair. I very rarely do not repair the muscle, either by patient request or if they do not need it.
Will My "Abs" Show?

It depends on how good the demarcation is in your muscles and the thickness of the abdominal tissue above the muscle.
Will this Operation Help Me Lose Weight?

This is not a weight loss operation. It is a body contouring procedure. In certain heavy pannus individuals, the weight will come down depending on the weight of the tissue resected.
Will Sutures Need to be Removed After Surgery?

All sutures to the main incision will dissolve by themselves. I remove the sutures around the belly button in a week.
What Are 3 Things to Look for in a Great Tummy Tuck Result?

A flat tummy, good contour, and minimal scarring are the goals of a tummy tuck procedure.
What is Post-Treatment Abdominal Swelling Like?

It is normal to have swelling after the procedure, and most of this will go away in 6-8 weeks. Sometimes minor residual swelling can last up to 3-6 months. Wearing the compression garment and following instructions from your physician's office will help to reduce swelling.
Can I get Pregnant After a Tummy Tuck?

Yes, you can get pregnant after a tummy tuck procedure. Your procedure should not affect your pregnancy progression.
How Long Does Recovery Take?

We recommend taking time off work for at least 2 weeks. Most of the pain is in the first 5 days, and patients will feel much better after a week. I recommend no exercises for 3-4 weeks, depending on how they are healing. Strenuous exercises will take about 6 weeks.
What Are the Most Common Tummy Tuck Complications?

Minor wound healing issues and infections are common and usually do not require intervention. Other complications are wound dehiscence, DVT, scarring etc. In general, a tummy tuck is a safe procedure if it is done by an experienced, board certified plastic surgeon.
Can I Have a Full Body Sculpting at the Same Time?

It is not uncommon to do multiple procedures in plastic surgery. Your safety is of utmost importance to me, and I plan operations safely and uniquely for everyone.
How Long Before I Can Exercise?

Patients may begin minor exercises after 2 weeks and usually graduated exercises afterwards. Strenuous exercises can take up to 6 weeks.
When Can I Pick Up my Baby or Toddler After a Tummy Tuck?

Usually 2-3 weeks afterward depending, on how much muscle repaired and the weight of the baby.
My Abdomen Feels Tight After Surgery. Will I Hurt Something if I Move?

It is normal to feel tight. Moving normally will not cause problems. I recommend you take help from your family or friend and use the binder provided.
Can I Become Pregnant After an Abdominoplasty? What Happens if I Do?

Yes, you can become pregnant after a tummy tuck, and it should not affect the normal progression of the pregnancy. But with pregnancy, your muscles and skin will be stretched and can have laxity again.
Is a Tummy Tuck Painful?

Most of the pain after tummy tuck is from muscle repair. I inject Exparel, which is a long-acting numbing medicine around the repaired muscle at the time of surgery. This will help control the pain for 3-5 days, and on top of that, I will give pain meds and muscle relaxants to help even more. Patients overwhelmingly tolerate the tummy tuck procedure well.
Will You Use my Own Belly Button?

Yes, you will keep your own belly button, and I will reposition it.
How Do You Recreate the Belly Button?

It is going to be your own belly button, but it will be repositioned to the previous spot. We release the belly button circumferentially at the time of surgery and change the shape.
How Long Does the Tummy Tuck Procedure Take?

The surgery time itself for a regular tummy tuck is about 3 hours. It can be more depending on how much tissues need to be handled, if you have previous scars, etc.
How Do I Choose a Tummy Tuck Surgeon?

Look for an experienced, board certified plastic surgeon. Go to consult and discuss the pros and cons of the procedure with the surgeon directly. Go for multiple consults and see which one you feel the most comfortable with to take care of you not only during surgery but also during your recovery. In my practice, I see all my patients personally during consultations and when they come in for a follow-up.